Strict leather hog crop with leather handle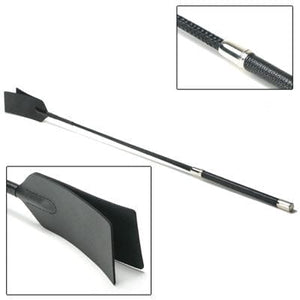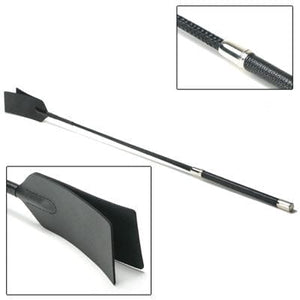 Strict leather hog crop with leather handle
Hog Crop
Introducing our premium Hog Crop, a must-have for enthusiasts of impact play. This high-quality crop is designed to deliver an exhilarating smack on impact, thanks to its unique leather tip consisting of two leather rectangles. Crafted with precision, it ensures a satisfying sensation with every swing.
The 6-inch leather handle, adorned with a sleek steel cap, provides a comfortable grip and adds a touch of elegance to the overall design. This premium crop offers exceptional value, combining durability, style, and affordability in one package.
Product Details:
Total Length: 26 inches
Tip Length: 4 inches
Handle Length: 6 inches
Material: Leather, Metal
Color: Black
Frequently Asked Questions (FAQ)
Q: What is a hog crop? A: A hog crop is a specialized impact play tool, commonly used in BDSM activities. It features a leather tip and a sturdy handle, allowing for precise control and a satisfying "smack" sensation.
Q: How long is the hog crop? A: The hog crop measures 26 inches in total length, with the tip specifically measuring 4 inches.
Q: What materials are used in the construction? A: The hog crop is crafted using high-quality leather for the tip and handle, while a steel cap adorns the butt of the crop, adding both durability and aesthetic appeal.
Genres
Fetish Accessories
BDSM Tools
Adult Toys
Themes
Sensation Play
Power Dynamics
Kink Exploration
Conclusion
Experience the ultimate in impact play with our premium Hog Crop. Impeccably crafted with a leather tip designed to deliver a satisfying smack, this crop guarantees an electrifying experience. The 6-inch leather handle ensures a comfortable grip, while the steel cap adds a touch of sophistication. Whether you're a seasoned enthusiast or a curious beginner, the Hog Crop will take your play sessions to new heights.