Introducing Premium Original Lubricants - 8 fl oz Bottle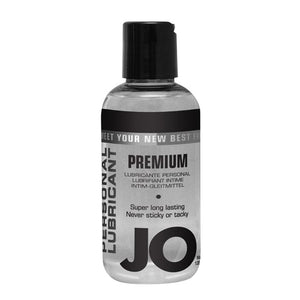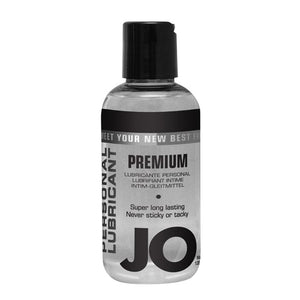 Introducing Premium Original Lubricants - 8 fl oz Bottle
Premium Original Lubricants
Looking for a high-quality, long-lasting lubricant to enhance your intimate moments? Look no further than Premium Original Lubricants! Our specially-formulated lubricant is designed to provide a silky-smooth, natural feeling that helps reduce friction and increase pleasure.
Our lubricant is perfect for use with toys or with a partner, and its long-lasting formula means you won't need to constantly reapply. And with its discreet, easy-to-use bottle, you can take it with you wherever you go.
So why settle for less? Upgrade your intimate experience with Premium Original Lubricants today!
Product Details
8 fl oz bottle
Long-lasting formula for maximum pleasure
Silky-smooth, natural feeling
Discreet, easy-to-use bottle
Frequently Asked Questions
Q: Is this lubricant safe for use with condoms?
A: Yes, our lubricant is safe for use with latex and polyisoprene condoms.
Q: Is this lubricant easy to clean up?
A: Yes, our lubricant is water-soluble and easy to clean up with soap and water.
Q: Does this lubricant contain any parabens or glycerin?
A: No, our lubricant is free of parabens and glycerin, and is formulated with body-safe ingredients.
Genres
Intimate Care
Sexual Wellness
Personal Lubricant
Themes
Enhanced Intimacy
Sensual Experience
Long-lasting Pleasure
Conclusion
Don't let friction hold you back from enjoying your intimate moments. With Premium Original Lubricants, you can experience a silky-smooth, natural feeling that enhances your pleasure and helps you feel more connected to your partner. Order now and upgrade your intimate experience today!