Midnight and Scarlet Collar and Leash Set - Sophisticated Power Play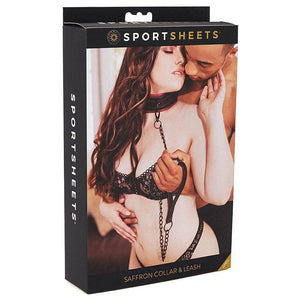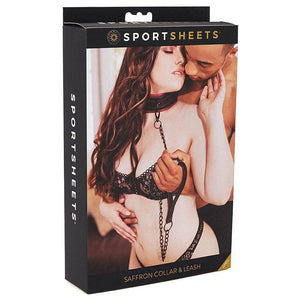 Midnight and Scarlet Collar and Leash Set - Sophisticated Power Play
Midnight and Scarlet Collar and Leash Set
Enhance your intimate power play with the Midnight and Scarlet Collar and Leash Set. When silk sheets, rose petals, candles, and champagne don't quite cut it, this set brings a spicier element to your evening. Crafted from vegan leather in the deepest midnight hue and the brightest scarlet, this collar and leash exude luxury and sophistication, creating a seductive atmosphere for your adventures.
Wrap the collar around your plaything's delicate throat and adjust the strap to fit a wide range of sizes, ensuring a comfortable yet firm fit. Attach the leash's long chain to the D-ring on the collar, and take a firm grip on the loop handle. Your partner is now under your control, ready to explore new realms of pleasure and submission.
Don't shy away from the silk and champagne just yet; you can have a little sugar with your spice. The Midnight and Scarlet Collar and Leash Set allow you to indulge in both elegance and domination, elevating your intimate moments to new heights.
Product Details:
Product Type: Collar and Leash Set
Material: PU Leather, Metal
Product Barcode: Provided barcode - Unfortunately, no specific barcode was provided in the initial information.
Product Specifications:
Adjustable Strap for Wide Range of Sizes
Key Features:
Vegan Leather in Midnight and Scarlet Hues
Adjustable Collar for Comfortable Fit
Leash with Long Chain and Loop Handle
Frequently Asked Questions (FAQs):
Q: What sizes does the collar adjust to fit? A: The collar is designed with an adjustable strap, making it suitable for a wide range of sizes.
Q: Can I comfortably wear the collar for extended play sessions? A: Yes, the collar is crafted from vegan leather, providing both comfort and durability for extended use.
Q: Is the leash easy to handle during power play? A: Absolutely! The leash features a long chain and loop handle, ensuring a firm and secure grip during play.
Q: Can I combine the Midnight and Scarlet Collar and Leash Set with other accessories? A: Yes, feel free to explore your desires and combine this set with other accessories to create a personalized power play experience.
Genres (Categories):
Adult BDSM and Fetish Accessories
Power Play and Domination
Themes:
Sophisticated Seduction
Elegance and Control
Versatile and Exhilarating Play
Conclusion:
Take your intimate power play to the next level with the Midnight and Scarlet Collar and Leash Set. Crafted from luxurious vegan leather in striking midnight and scarlet hues, this set adds sophistication and sexiness to your evening. The adjustable collar ensures a comfortable yet secure fit, accommodating various sizes. With the leash's long chain and loop handle, you can confidently maintain control over your partner. But don't forget to mix a little sweetness with the spice; the Midnight and Scarlet Collar and Leash Set allows you to explore both elegance and domination in your intimate adventures. Elevate your intimate moments with this alluring and exhilarating set today!