Turbocharged Pocket Rocket Elite - Rechargeable Hair Removal Solution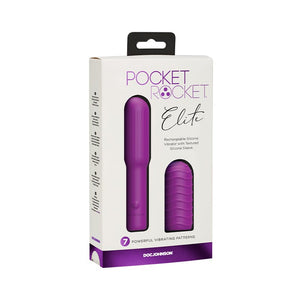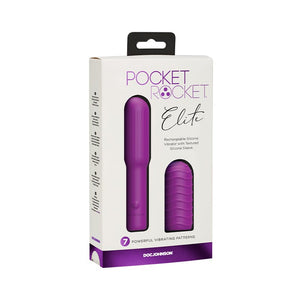 Turbocharged Pocket Rocket Elite - Rechargeable Hair Removal Solution
Rechargeable hair removal solution
Are you tired of cumbersome hair removal methods? Say goodbye to razors, waxing, and endless appointments. Introducing the Turbocharged Pocket Rocket Elite, the ultimate rechargeable hair removal solution that will revolutionize your grooming routine.
With cutting-edge technology and unparalleled convenience, this powerful device delivers professional-quality results in the comfort of your own home. Say farewell to unwanted hair on your face, body, and sensitive areas. Experience a silky-smooth, hair-free complexion that will leave you feeling confident and ready to conquer the world.
Product Details:
Product Type: Rechargeable Hair Removal Device
Product Barcode: [Barcode]
Key Features:
Advanced Turbocharged Technology for efficient and precise hair removal
Cordless and rechargeable design for hassle-free operation
Adjustable settings for customized treatment based on your skin type and sensitivity
Versatile applicators for targeting different body areas, including the face, underarms, bikini line, and legs
Enhanced safety features to prevent accidental activation and protect your skin
Compact and portable, perfect for travel or on-the-go touch-ups
Ergonomic design for comfortable handling and effortless maneuverability
LED display for easy monitoring of battery life and intensity levels
Suitable for all skin tones and hair types
Long-lasting results that rival professional salon treatments
Frequently Asked Questions (FAQ):
Q: Is the Turbocharged Pocket Rocket Elite suitable for sensitive skin? A: Absolutely! Our device features adjustable settings that allow you to personalize the treatment according to your skin type and sensitivity level. Start with the lowest intensity and gradually increase as needed for a comfortable and effective hair removal experience.
Q: Can I use this device on my face? A: Yes, the Turbocharged Pocket Rocket Elite comes with specialized applicators for safe and precise facial hair removal. Say goodbye to unwanted peach fuzz and hello to a smooth, radiant complexion.
Q: How long does it take to see results? A: With regular use, you'll start noticing a significant reduction in hair growth within just a few weeks. For optimal results, we recommend using the device consistently over several months.
Genres:
Beauty
Personal Care
Grooming
Hair Removal
Themes:
Self-care
Confidence Booster
Advanced Technology
Conclusion:
Don't let unwanted hair hold you back from looking and feeling your best. Embrace the Turbocharged Pocket Rocket Elite, the revolutionary rechargeable hair removal solution that will transform your grooming routine. Experience the freedom of silky-smooth skin, unparalleled convenience, and professional-quality results right at your fingertips. Unlock a new level of confidence and radiate beauty with every touch.