Ecstasy Delight: Remote-Controlled Clit Stimulating Panty with Vibrating Bullet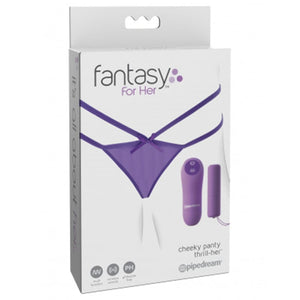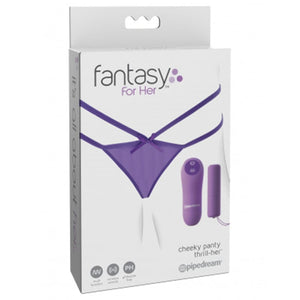 Ecstasy Delight: Remote-Controlled Clit Stimulating Panty with Vibrating Bullet
Remote-controlled clit stimulating panty
Get ready for mind-blowing pleasure with our Ecstasy Delight Clit Stimulating Panty! Designed for ultimate satisfaction, these petite panties feature a discreet pocket that holds the included vibrating bullet. With wireless remote control, you can explore pleasure without limitations.
Experience tantalizing sensations as the bullet delivers powerful vibrations directly to your most sensitive erogenous zone. The convenient remote control allows you or your partner to adjust the intensity from a distance, adding an exciting element of surprise to your intimate adventures.
Crafted to fit waists from 30 to 42 inches, our Clit Stimulating Panty offers a comfortable and secure fit, ensuring you can focus solely on pleasure. To power up your Ecstasy Delight, simply insert 2 AAA batteries into the vibrating bullet and prepare for blissful moments like never before.
Product Details:
Petite panties with a discreet pocket for the included vibrating bullet
Wireless remote control for hassle-free pleasure
Requires 2 AAA batteries (not included)
Panties fit waists from 30 to 42 inches (76 to 107 cm)
Frequently Asked Questions (FAQ):
Q: How do I control the vibrations? A: You can easily control the vibrations using the wireless remote control included with the Ecstasy Delight Panty. It offers convenient access to different vibration modes and intensities.
Q: What size range does the panty fit? A: The Clit Stimulating Panty is designed to fit waists from 30 to 42 inches (76 to 107 cm), ensuring a comfortable and secure fit for various body types.
Q: Are batteries included? A: The Ecstasy Delight Panty requires 2 AAA batteries, which are not included with the product. Make sure to have fresh batteries on hand for uninterrupted pleasure.
Q: Is the vibrating bullet discreet? A: Absolutely! The vibrating bullet is discreetly tucked away in the pocket of the Clit Stimulating Panty, allowing you to enjoy pleasure wherever you go without drawing unnecessary attention.
Genres:
Themes:
Sexual exploration
Intimate pleasure
Conclusion:
Indulge in the height of pleasure with our Ecstasy Delight: Remote-Controlled Clit Stimulating Panty. With its discreet design, wireless remote control, and powerful vibrations, this intimate accessory is a gateway to mind-blowing sensations. Experience the joy of exploring new levels of pleasure and add an electrifying spark to your intimate moments.